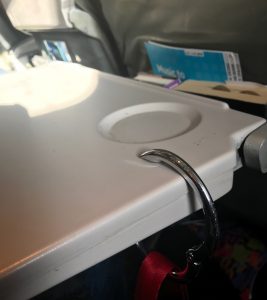 1. If you travel frequently, sign up for TSA Pre-Check. It's $85 for 5 years and will speed you through airports.
2. Pack a zippered pouch for in-flight essentials in case you need to stow your carry-on bag.
3. A soft-sided zip tote is easier to store under seats.
4. Make a list of versatile clothing that you can reuse. Choose items that don't wrinkle much.
5. If you're going on a longer trip, plan to wash your clothes on the road.
6. Rolling clothes (other than jeans) will save space in your bag.
7. Consider black or navy for bottoms and add color with scarves and accessories. Darker colors hide stains better.
8. Remove bottle bulk by putting supplements in snack-sized baggies. Pack 1 quart baggies (for wet, dirty clothing or opened items on the return trip) as well as earplugs, a sleep mask and headlamp.
9. If you returned from your last trip with unworn clothing, try to remove at least 3 pieces for shorter trips, more for international trips. Or take unwanted clothes and leave them at your destination. Make sure there is plenty of space to bring home souvenirs and gifts.
10. For hanging your backpack, handbag or other items almost anywhere anytime, a Clipa bag hanger makes the perfect travel companion. It holds up to 33 lbs., uses just a half an inch of space and weighs just 1.6 oz. To see all available models, simply click on the image.