Hayrides, apple picking, playground meetups–autumn is an exciting time to get outdoors and celebrate the change of seasons. A Clipa instant bag hanger can make your adventures easier, cleaner and less of a hassle because it hangs bags, backpacks, umbrellas and scarves in flash. Simply open either end and use it on: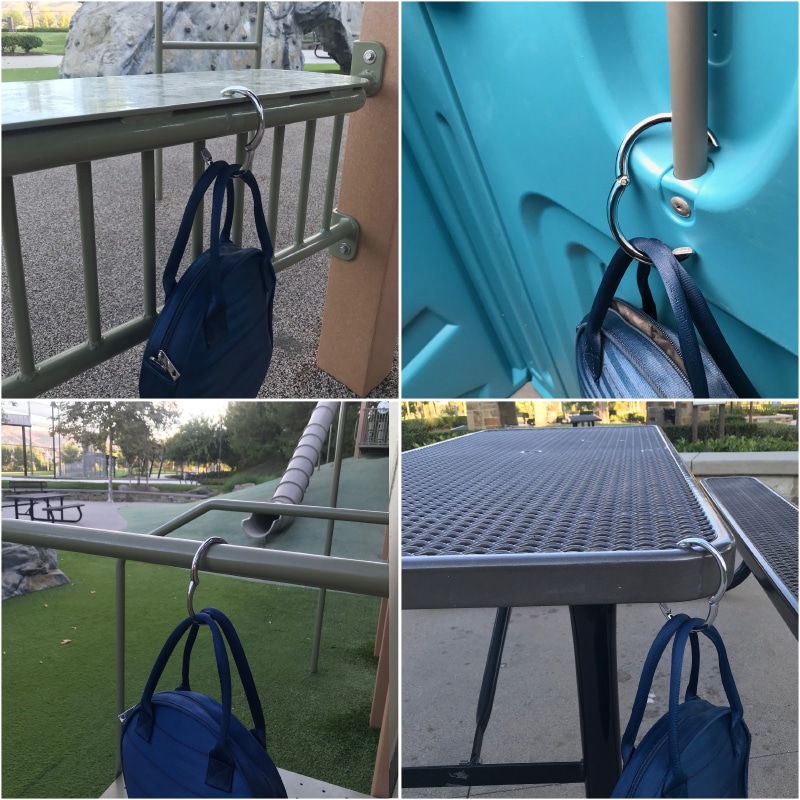 Horizontal playground surfaces
Vertical posts
Rails
Tables with raised edges
Not all purse hooks can even work on such varied structures but the Clipa can. It will also hold bags up to 33 lbs., and features an automatic closure system so when you're done snapping photos or eating, you can just grab and go. There's even an audible "click" as the two ends come back together. One handed operation makes it ideal for rainy days, too. And if you're going to a Halloween party, a Clipa makes a boo-tiful gift your hostess will fall for. See all 7 styles now at www.clipa.us or just click on the photo.