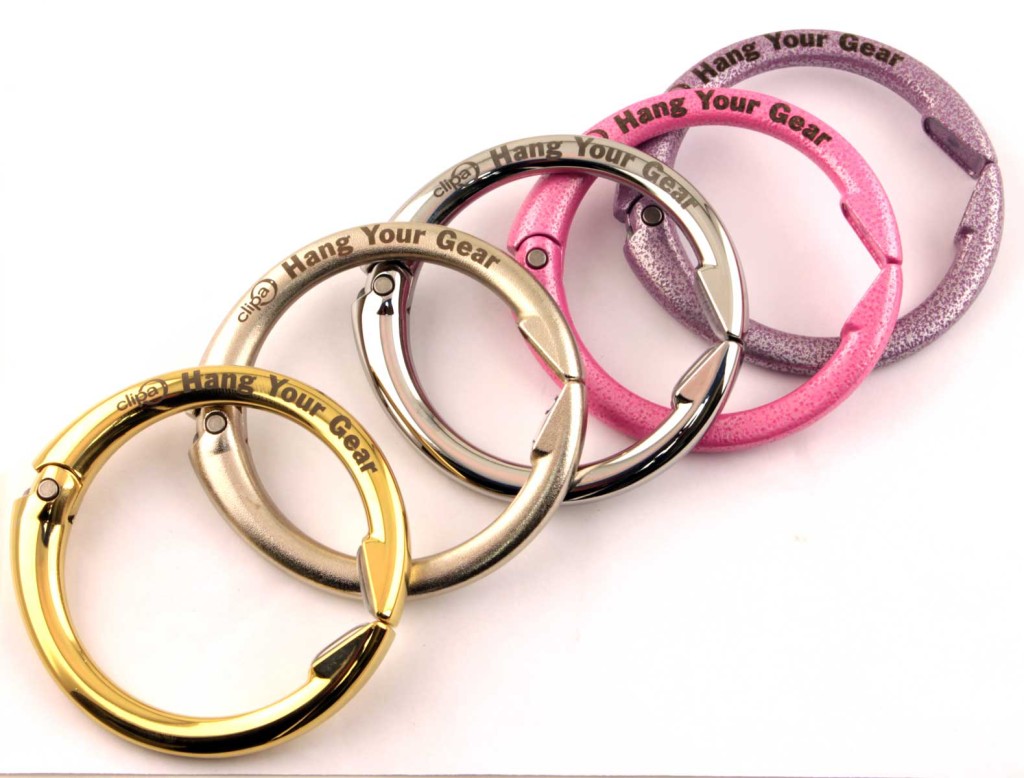 Corporate Program: We can now put your company logo right onto Clipa! And even customize the gift box brochure. Orders start at just 100 pieces. 'Interested? Visit the "service" page on our website and click on Private Branding Program to get started. Or click on the image above.
New 2014 finishes Did you know we test our colors? We solicit feedback then we road test them before putting them into production. Radiant Orchid  (far right) and Fresh Pink (right) are available now and a new white is coming in February!
News you can use.  We love hearing how Clipa came in handy during Fashion Week, at a friend's wedding or in your travels around the globe. Keep your posts, pics, pins, letters, questions, calls, and emails coming!
Special events, discounts and savings. Sign up for our newsletter on our home page. It takes less than a minute, we'll never share your info and we only send a few times a year.