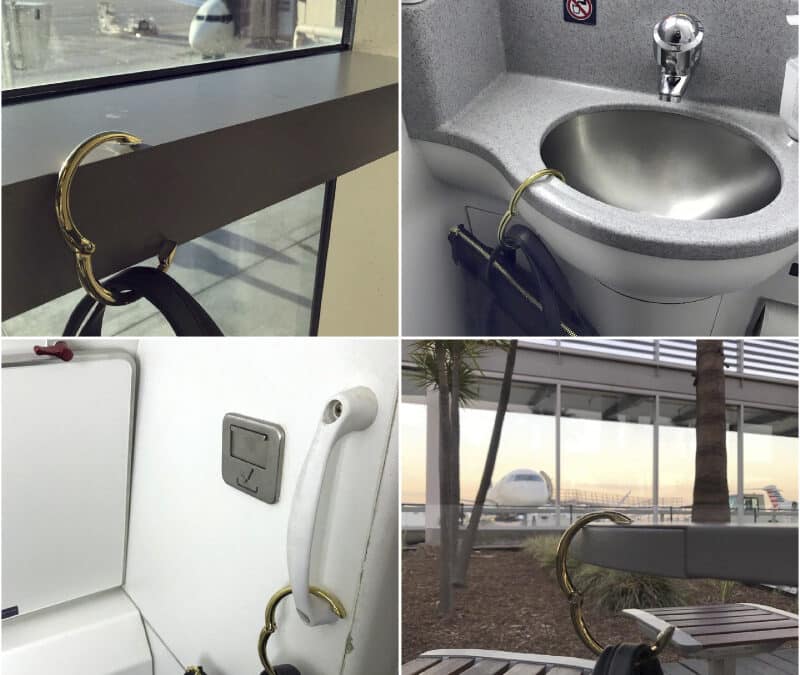 'Flying again soon? Protect your handbag, business bag or backpack against viruses, germs, water and dirt with the Clipa instant bag hanger. It opens automatically then closes back into a ring when you're finished.
From checking in at the counter or kiosk, using a luggage cart (Clipa works on rails too) and renting at the car counter, there are lots of times you just don't want to put your bag on the ground, including:
Airport waiting areas
Sinks
Airplane lavatory handles
Tables in restaurants, bars and communal areas
You'll also find it handy in public restrooms, private lounges and, if you're renting a car, hanging items from the car's passenger seat headrest post (front or back). Great for restaurant carryout, too.
Discover more possibilities at: https://www.clipa.us/how-it-works.html