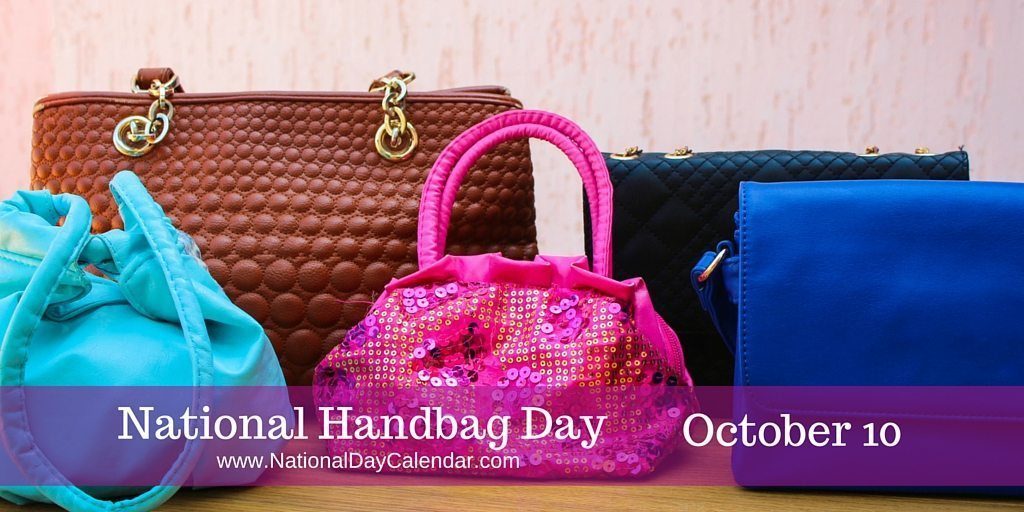 October 10th is National Handbag Day and at Clipa, that means celebrating our favorite accessory with a little TLC. Whether you have a large, roomy tote or a tiny crossbody, purses can be kept in tip top shape with these ideas:
If it's been awhile since you've cleaned out the interior, take a towel, lay it on a dresser or bed, and remove the contents of your bag. If you have a mini vac for your keyboard or a handheld vacum and the bag's interior is sturdy, vacum up tiny grains of sand or lint. Alternatively, a piece of packing tape can be used. If your bag has a soft, thin interior, such as satin, forgo the vacuuming and simply turn the bag over to remove any fine particles in the bag's seams. Vinyl, cotton and canvas bags can be lightly sprayed with an unscented disinfectant, such as Lysol, to remove bacteria and viruses. The exterior of patent leather, pleather and nylon bags can be wiped down with a baby wipe or clean, soft cotton rag. If you have a suede or fine leather bag, a leather care expert at a shoe repair shop has products to clean and protect leather bags to extend the life of the bag.
Before placing items back in your bag, ask yourself if you really use everything you're carrying around. As a general rule, any makeup older than 24 months (mascara and eyeliner, 3 months and nail color, 1 year) should be replaced. Some items may be better left in your car, gym bag, work, or home. Perhaps duplicates or travel sized versions can be purchased and left in these places instead of carried everywhere.
Finally, check your Clipa purse hanger. It has been tested to last for 10 years of daily use without tarnishing. It should be in great working condition, ready to keep your bag off the ground and away from germs, water, dirt and worse. If not, give us a call at 1-888-804-0661 or email service@clipa.us Because while today is National Handbag Day, for some of us, it's every day of the year! To see how Clipa coordinates with your handbag's hardware, click on the image above.